These challenging times have made us realise the importance of Holistic Health and Wellbeing. Surround yourself with nature and experience the rejuvenation of your mind, body and spirit for a deep state of relaxation and to find a sense of balance. The highly individualised traditional treatments help in boosting immunity and improving overall health.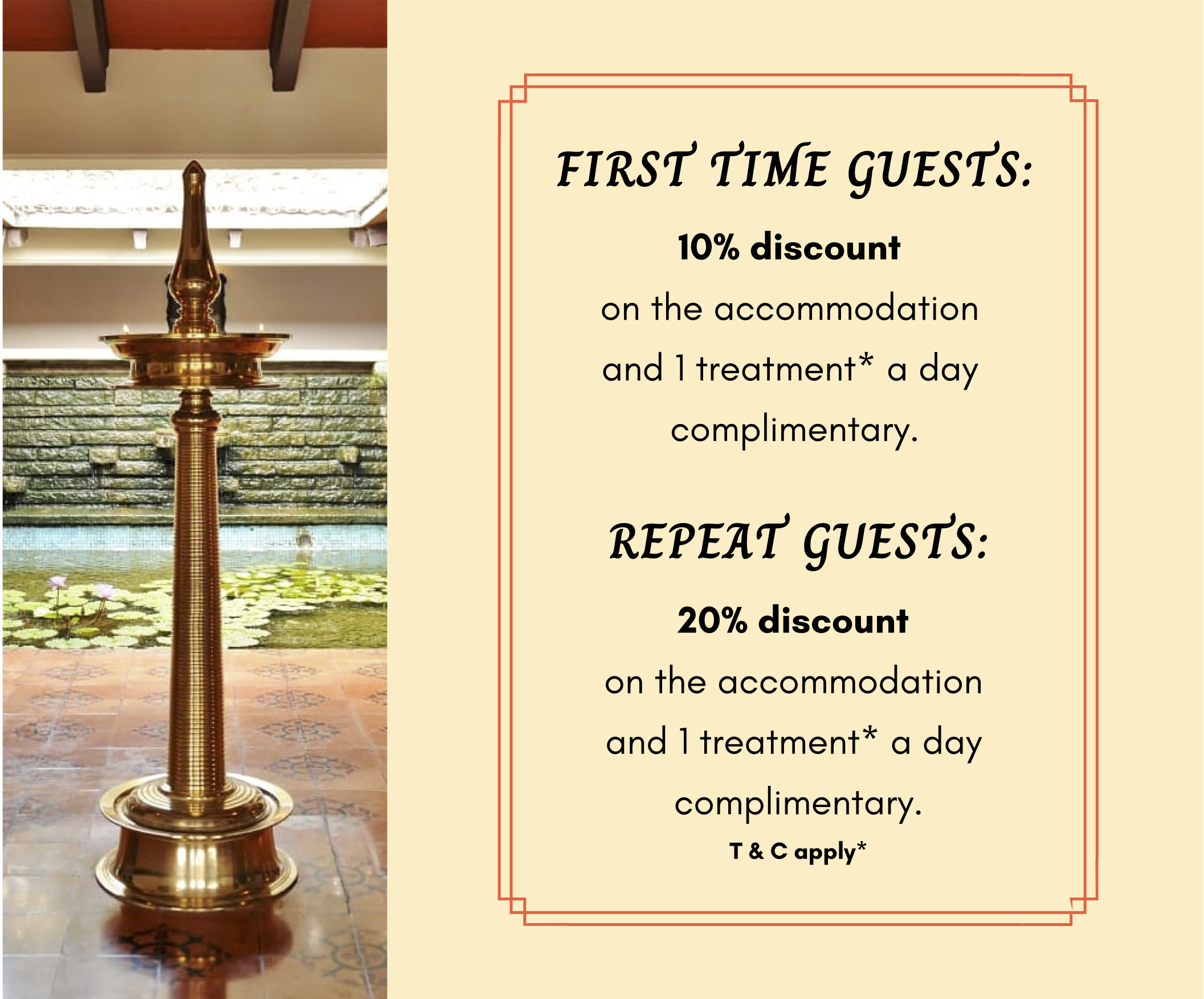 Covid Safety Protocol
We have implemented safety and precautionary protocols like thermal screening, sanitisation, social distancing and masks to ensure a safe and secure environment during your stay. Indian and International guests have stayed with us during these COVID months.
Indian Guests
State borders are open and flights are operational
SOUKYA airport transfers can be organised
International Guests
Flights are operational from different parts of the world
We will provide the medical letter to apply for a medical visa as other visas are not accepted
SOUKYA airport transfers can be organised
Covid tests on arrival, if necessary