Stress is defined as 'bodily or mental tension'. It may result from unpleasant events, like death or loss of a job or pleasant events like marriage or birth of a baby. The control we have over the stress in our lives is the key. For those who feel they are in control of their lives, the stress is minimal as compared to those who feel helpless often leading to depression.
Whatever the source of stress, our behavioural and physiological responses to stress are essentially the same. As nowadays, stress is more psychological and as modern life has more demands, there is growing concern over long term health consequences of repeated stress and poor techniques of coping with it. Behavioural responses include disruption in eating behaviour – overeating or loss of appetite, consumption of high calorie low nutrient snacks, coffee, alcohol or mood-altering substances like nicotine.
Physiologically, a variety of neural or biochemical reactions occur to help us cope better. The hypothalamus releases a hormone called CRF, which in turn triggers both sympathetic nervous system and pituitary gland responses. When you are under stress, your cerebral cortex sends commands though the hypothalamus and pituitary glands.
The sympathetic nervous sytem stimulates the release of stress hormones - epinephrine (adrenaline) and norepinephrine (noradrenaline) from the core of the adrenal glands. This causes increased heart rate, blood pressure, blood sugar, rate and depth of breathing, muscle tension and reduced nutrient absorption.
The pituitary gland releases ACTH (adrenocorticotrophic hormone) which stimulates the surface of the adrenal gland to release cortisol, increases the level and availability of glucose and reduces immunity, sleep, and affects the reproductive system and thyroid metabolism.
AYURVEDA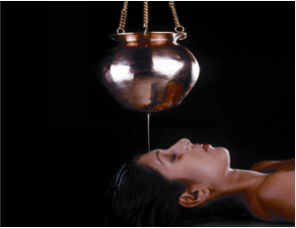 Hot Stone Massage: This exotic massage is done with smooth lava stones heated to your desired temperature, after the application of ayurvedic body oil as per your body type. The heat, mineral content of the stones, the therapeutic effects of the ayurvedic oil and the benefits of massage all help relax the muscles and nerves, helps detoxify and relieves any tightness in the body caused by stress, putting you in a state of pure bliss.
Ayurvedic Massage: A luxurious oil massage in which two therapists work simultaneously on either side of your body, releasing any tenseness in the body, and relieving the exertion, tiredness and weakness often felt from long-term stress.
Shirodhara: The steady stream of ayurvedic oil selected as per your body requirement, on your forehead, completely relaxes and calms the mind, relieving stress and tension in the mind and body. The stream of oil stimulates the function of your pituitary gland and brings about a balance in the metabolic activities in your body that have been unbalanced due to the stress of daily life. This calming treatment also normalizes vital functions like breathing, heart rate, and blood pressure so that your whole body can return to a state of balance.
HOMEOPATHY
Homeopathy is very individualistic. It deals with the each person's complaints called symptoms. Much before the blood tests show our body has a way of expressing discomfort. Based on these medicines are planned.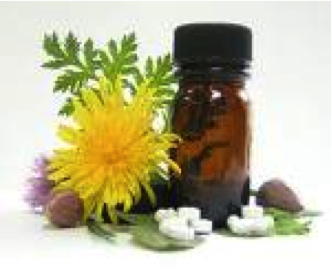 Especially in stressful situations caused due to anxiety, depression, phobia and grief it has a very big role as these symptoms have specific and very effective medication.
Medicines for Anxiety
Aconitum Napellus: Sudden attacks of panic. Sudden onset of symptoms.

Argentum Nitricum: Anticipation anxiety. Impulsive; wants to do things in a hurry. Hyperventilation.

Arsenicum Album: Sustained with periodic attacks of anxiety and panic. Accompanied by anger, restlessness, and sensation of coldness

Medicines for Depression and grief
Calcarea Carbonica: Sadness with heavy feeling in limbs.

Lycopodium Clavatum: Silent, melancholy and peevish. Distant music causes sadness.

Natrum Muriaticum: Constant recurrence of unpleasant memories. Attempts at consolation cause weeping.

Ignatia amara: Depression and weeping after a sudden grief.
NATUROPATHY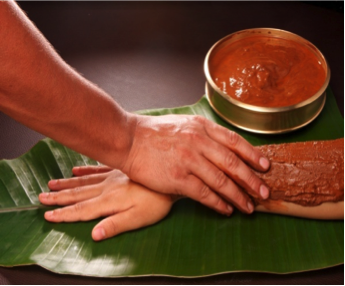 Mud Therapy: With a highly specialized herbal Ayurvedic mudpack, all your muscles are able to relax, inflammations and pains are reduced, and it gives your whole body a complete cooling effect.
HydroBaths: Draws circulation away from localized areas feeling the pressure of stress, reduces inflammation and tightness and returns the circulation to important areas of the body.
YOGA AND EXERCISE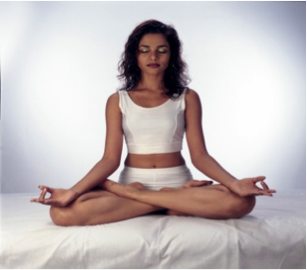 Yoga is advised for stress relief as it aims at the integration of mind, body and spirit. Asanas (physical postures) pranayama (breath control), dharana (concentration), dhyana (meditation) are the various yogic techniques which prevent and tackle stress. Pranayamas like sectional and full yogic breathing, nadishuddhi pranayama, bramari, ujjayi and kapalabhati are suggested. Simple meditation techniques like the breath awareness meditation and 'AUM' meditation could be practiced by beginners.
A beneficial asana is the "Shavasana". For this one can lie down on the back, with their hands and legs kept away from the body, palms facing upwards, and toes outwards. The neck must be placed comfortably, either turned to a side or held straight. The body must be relaxed further, this can be done by focusing on the breathing.
At this time, one must try to keep away any thoughts for coming to the mind, and just relax.
Apart from yoga, walking too helps as a good stress buster. Brisk walking for 30 minutes twice a day with yogic practice for an hour daily is an excellent remedy for stress.
All the above yogic techniques should be practiced only under proper guidance.
COMPLEMENTARY THERAPY
Energy Balance Massage: Extremely relaxing massage done with slow gentle strokes along the entire body, that helps release trapped energy along the energy medians of the body. Special strokes are used to release the tightness in the body. Along with the appropriate aroma and music therapy, it relaxes the body, refreshes the mind and senses.
Acupressure: A natural healing technique that uses applied pressure to relevant points of the body, releasing energy blockages and stimulating chemicals in the brain that boost the immune system, lift depression, and relieve stress.

Reflexology: An Oriental healing technique used to relax the nerves and release trapped energy. This therapy often induces deep relaxation, resulting in vitalized energy and a balance of the system.
NUTRITION & DIETETICS RECIPE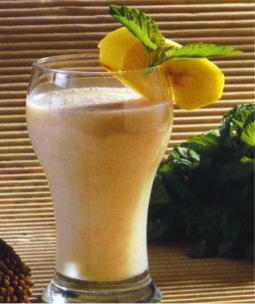 Banana Milkshake

Ingredients

1 ripe medium banana
400 ml. milk

Method
Chop bananas, add 1/2 cup milk, blend in mixer till smooth.
Whip till the milkshake is frothy.
Pour into 2 tall glasses.
Serve at room temperature.
Note: One may add a tbsp. of finely chopped banana pieces at the bottom of each glass before pouring, if desired.
SIMPLE TIPS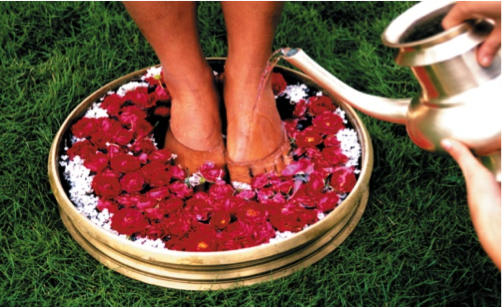 Avoid stressful situations
Take a break and exercise
Get that sleep
Use relaxation techniques
Socialise
Learn to let go
Have a positive outlook
Get rid of addictions
Eat regular, balanced meals
Be your own masseuse, and massage herbal oil all over your body. It will leave you feeling fantastic, giving your body the much needed attention!!
Come home with aching tired feet?? Not to worry, just soak them in hot water for 15mins and feel the difference!
A warm shower in the evening, can be your everyday stress-buster. Nothing like a warm bath after a hard day at work!!
And finally, just before bed have a glass of warm milk with honey.

Feel Rejuvenated and de-stressed after this monsoon.